Our New Year's Resolution: giving back
We had a serious event happen to us just before the holidays this year, and it made us reflect on making some big changes moving forward with Nomads Hemp Wear.
Our dog was killed by a body gripping trap set in the woods near where we live
In November, Louis and I were walking with our dogs Chinook, a three year old Malamute, and Shasta our 10 month old Australian Shepherd, down a path right behind our house, one that we have frequently taken for the past 12 years. Shasta was always very good off-leash, staying really close, maybe just a ten feet off the trail where we could mostly still see here flying through the underbrush in the chilly early winter, when suddenly we heard her scream in pain.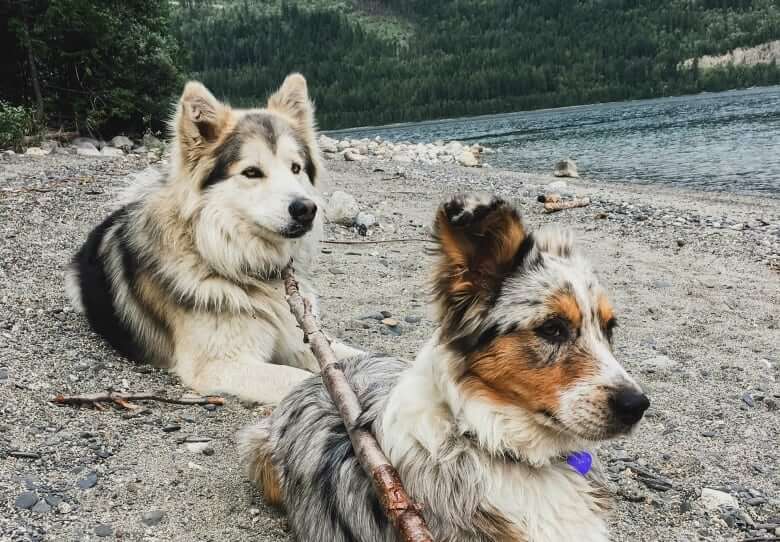 We ran with our bear spray, because we thought she had been attacked by a bear or cougar, but she had actually been caught in a baited body gripping or conibear trap. The trap had slammed shut around her neck, and she was flipping and gasping like a fish out of water, trying desperately to get free.
Louis and I spent the next ten minutes desperately trying to figure out how to release the trap, which is actually very complicated…almost like a rubix cube. We were trying to keep calm and reassure her and trying to think of how to open the trap, but then finally she just stopped moving. We still couldn't release her from the trap and had to take her home to finally cut it off.
Watch this video to find out how to release your animal from one of these traps. We wish we knew this before. 
We thought for sure the trapper would go to jail
After the shock began to wear off we called Fish and Wildlife thinking that there was no way that trap could be legal. I thought for sure that guy was going to go to jail. But when the wildlife officer came out he told us that not only was the trap legally placed ( the ONLY restrictions for these horrific traps are that they have to be 200 meters from a house!!!), but that we could have been charged for tampering with it by trying to free our beloved puppy.
We love our animals like our family. There is a reason why we have never used real fur trim on our clothing, and why we use ethically sourced leather in the shoes we sell.
I want people to know about this even though it's hard to talk about. When you buy a fur trim on that jacket that's real fur, you are encouraging people with trapping. It's just that they skin it, they don't even eat the meat. The price of fur: 8 bucks for a beaver pelt; 15-20 bucks for a coyote; bob cat $200; lynx 70$.
Louis and I understand that this also organic and natural, but it's not necessary. These animals are worth more in the wild than that, it's the price of a bottle of wine…We can do better than this.
We realized it was time to step up
After we had done the worst of our grieving, we realized that it was time to put our money where our hearts are, and that is why starting this month we will be donating 10% of all Nomads' profits to different charities throughout the year, starting with Furbearers.
They were instrumental to us when we were trying to figure out what we could do, and are currently helping us by using our case to try and get the laws around trapping changed in Canada.
Louis and I have hired a lawyer, and started a petition to try and change these laws as well.
What will we do?
Every purchase you make will contribute to a variety of causes throughout the year, and we will keep you updated as to which ones you are contributing to as the months go by. We will continue this 10% profit to various charities moving forward. Our respect paid to our beloved Shasta who reminded us that life really is precious. As business owners in one of the dirtiest businesses in the world – the fashion industry- we are renewing our promise to you to keep trying to do our best not to take it for granted, and to continue to honour this beautiful blue ball on which we all live.
Please sign our petition to change the laws on animal trapping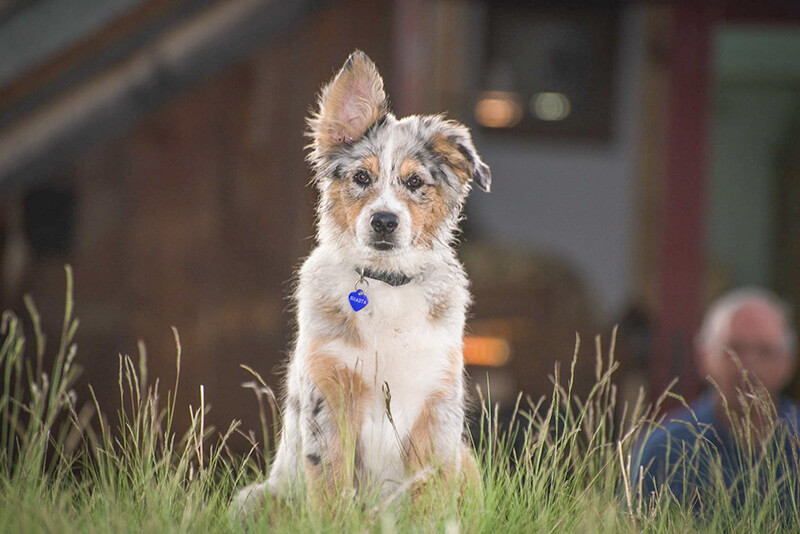 If you feel moved by this story, please go to our petitions page, and sign it. Every voice really does count.
We thank you for your support, and wish you the very best in this New Year.May 2019 continue to move the world to a better place.
Love, Anik