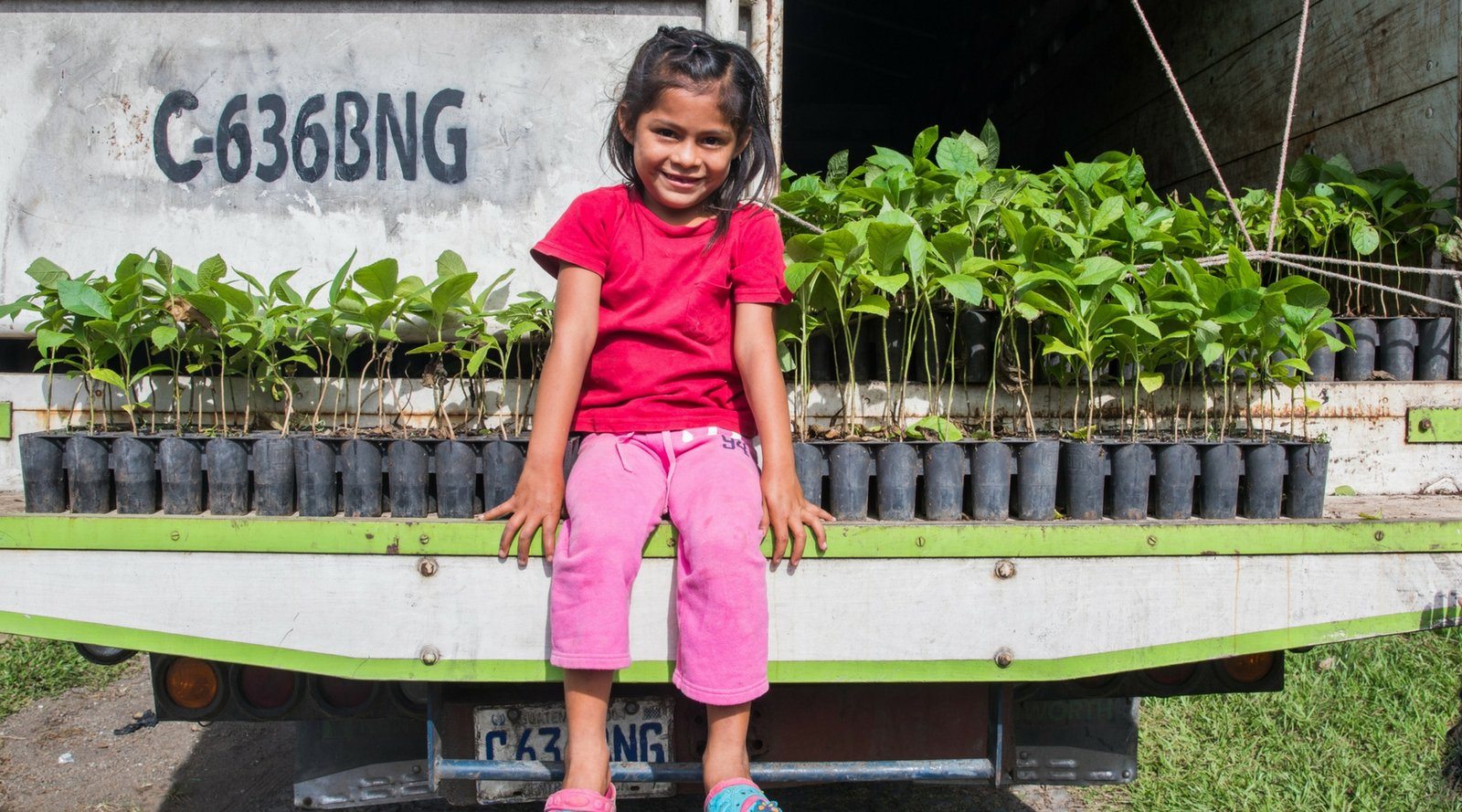 One Tree + Green Story: how we upped our eco / sustainable business game.
As many of you know, we have been in the eco-fashion industry for close to two decades now! When we started it seemed like just sewing a hemp hoodie out of the back of our VW was pretty revolutionary. At the time no one around us was thinking organic, and hemp was edgy. Fast forward to 2019, and we are happy to see more and more people choosing sustainable fabrics and business models.
While we push the envelope developing new sustainable fabrics each year, trying to make hemp, organic cotton, and sustainable fabrics as hip, and financially accessible as possible, we really wanted to address our business model this year as well. We know that just being fair trade, or using sustainable fabrics isn't enough to offset the fashion industry, and we wanted to do more for you ( our Nomads tribe), but also for us and this beautiful planet we enjoy so much.
Say hello to One Tree Planted
We looked around for ways to give back, and after a LOT of research we chose to hook up with One Tree. One Tree Planted is a non-profit organization focused on global reforestation. They started out with 50,000 trees in 2014, but have already planted 4000,000 trees so far this year! If you go on their site, you can also see in real time every time a tree is planted, it's pretty cool.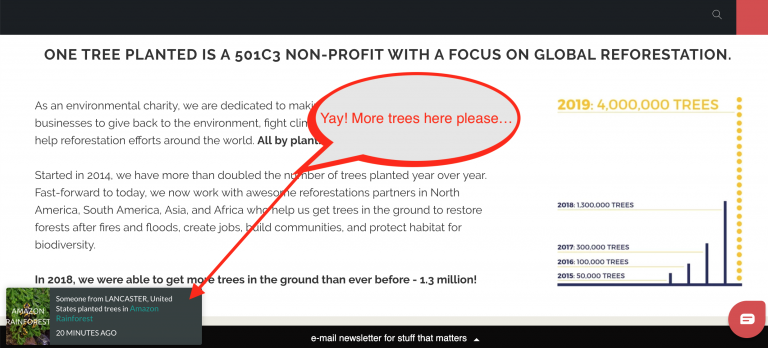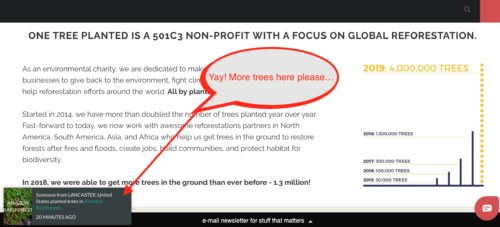 We've decided to donate a a tree PER ITEM sold. Yes, not per purchase, but for every item of clothing you buy, we will donate a tree. So not only can you feel great about how much less water is used already in our clothing, and how much more sustainable the fabrics are, you are also planting a tree with each cool pair of sassy organic booty shorts, or fly hemp hoodie you buy.
This brings us to our second big change this year: Green Story
Green Story is a company that has made an app that tracks just how green each of your purchases will be throughout your Nomads shopping adventure. They have done extended studies on our manufacturing process and shipping distances over the past few months to come to these conclusions. We hope you guys enjoy watching how you save resources, one style at a time.

When you get to your cart, just below the checkout button, you can see the total amount you have helped the world by buying consciously.
That's it! We'd love to hear from you, and find out what you think.
All the best,
Louis & Anik
Nomads Hemp Wear