Nomads news, and contest winner!
Every year at this time we head to one of our favourite spots, Joshua Tree, for some much needed R and R, and to remember our roots. Despite moving more online in the last few years, low-tech life gives us thrills ✨Our company was born from a love of freedom, of the road, of adventures, of simplicity. We started out long before smart phones and wayyy before Instagram, and it feels so good to have our feet on the earth, our eyes to the sky and a fire in front of us reminding us why….
The desert has been such a potent teacher for us. How to use little, and conserve what we have. That sparseness is beautiful, and lushness can ooze from within. ? It's a great place to reset our vision for Nomads, and find space for our ongoing inspiration.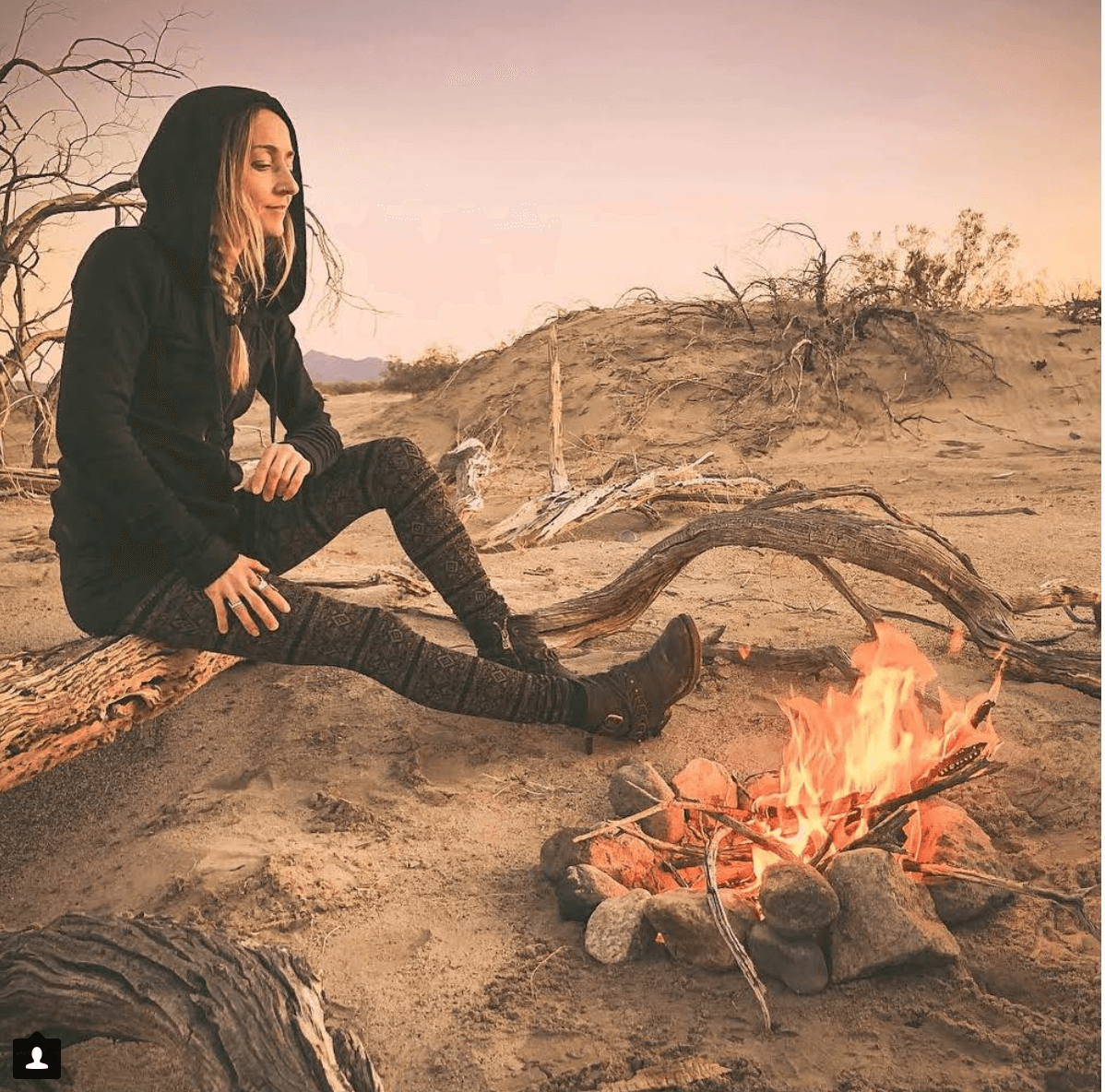 We have made a promise to ourselves to try and share more of our journey, if you want to catch it just check us out on Instagram for more of the above. (Anik in the photo above is desert dreaming in her Spectrum Leggings in Maya Print, AS98 Boots, and Absolute Hoodie).
Winner winner hemp seed dinner!
While we were out on the road, we finally had time to sit down in front of the over 300 reviews and chose our winner. We used a random number app to choose a random number and then counted through ALL those entries to the winner. These are the things you have time for when you slow down to desert time.
And the winner is….
Thank you Sunshine Bender for your lovely review, she had this to say:
Almost every favorite article of clothing I own is from this company . It's fashionable holds up and eco friendly what more could you ask for in clothing . It's versatile for any walks of life . Free spirited dressed up with comfort .
Sunshine if you can contact us, we will send you your coupon for your $500 shopping spree!
We want to thank everyone who participated…
To anyone who participated in our review contest, we are offering up an additional 10% on all our sales items it to say thank you for all the wonderful good vibes we got through Google. Coupon code: gratitude10
Because we are grateful to the power of ten to all of you!